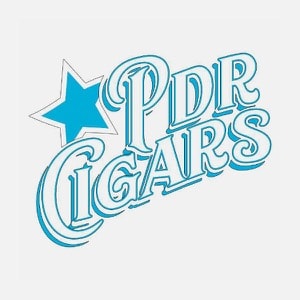 PDR Cigars has been creating some of the most highly acclaimed cigars in the world.
PDR Cigars, led by Dominican Master Blender and owner Abe Flores, has been creating some of the most highly acclaimed cigars in the world.
Abe Flores has successfully mixed traditional cigar making methods with modern quality and craftsmanship.
PDR's commitment to excellence has shown with its diverse blends and use of only the finest tobaccos.
PDR proudly rolls cigars in the classic entubado method, which allows nothing short of an exceptional smoking experience.
PDR's boutique factory is committed to making the finest cigars as evident in its many highly rated cigars, and also being one of the youngest boutique factories that is consistently producing several top 10 cigars in major publications such as Cigar Aficionado and European Cigar Cult Journal.
The flagship PDR 1878 cigar line is a staple in tobacconists all across the United States and now Europe and Asia.
Abe Flores has been making strides in becoming an internationally recognized cigar manufacturer and helping solidify the Dominican Republic as the finest tobacco growing and manufacturing country in the world.
Abe's diverse blends will not only please the seasoned cigar aficionado, but also the beginner who is just starting his journey into our cigar world.
From the smooth taste of the PDR 1878 Capa Natural to the full bodied and complex A. Flores Serie Privada, all of Abe Flores' blends are balanced, complex and full flavored.
PDR Cigars not only makes permanent brands, but they also make incredible limited releases as evident in the Flores Y Rodriguez Connecticut Valley Reserve, a once a year, small batch release, that has gained worldwide fame.
Whether it's a PDR 1878, A. Flores Serie Privada, A. Flores Gran Reserva or Flores Y Rodriguez, all of these blends that are made under the watchful eye of Abe Flores have one thing in common – excellent taste, construction and consistency!
PDR Cigars is proud to have Dominican roots, traditional techniques and modern diversity!